Regardless of the industry you are in, or your role, the practice of capturing lessons learned should be a regular part of your process, project, program, or strategy review. It helps you and your team avoid the same mistakes and it helps you reframe how you might address issues whether they are similar to what you have previously faced or brand new to you. The best lessons learned should be captured and shared.
Given that it is Summer (at least in the Northern Hemisphere) and that the pace of work might slow (perhaps wishful thinking), it seems like the best time to reflect on what we have accomplished and capture some of what we have learned. This Twitter and List.ly project is a fun and fast way to share some of your innovation lessons learned, in 7 words. There will be prizes for the top 7 as voted by participants. Details below.

7-Word Innovation Lessons Learned
This July we are sharing 7-Word Innovation Lessons Learned.
You Share. We Learn. You Vote. We all Vote for our Favorites.
The Top 7 will each receive a matted poster of their Lesson.
Tweet your 7-Word Innovation Lesson Learned with #7WILL.
Come to list.ly to Learn (& Vote) Winners announced 31 July.
1
When innovating, look for questions, not answers.

submitted by @Renee_Hopkins
2
You can't innovate if you can't change.
3
Innovation is fed by possibilities, not routine
4
For good ideas you need many ideas

5
Innovation isn't one thing, it's every thing.

submitted by @greggfraley
6
Listen and Enliven whilst prototyping and collaborating

7
Big Ideas Start Life As Small Ideas

8
innovation and imagination go hand in hand
9
The right people make all the difference

10
Innovate around a problem. keep it simple
submitted by @reubentozman
11
Ask questions, listen fully with open mind.
12
Spark creativity using techniques from the arts.

13
Separate innovation into create, define and execute
submitted by @InnovationFixer
14
Ensure all innovation lessons are seven words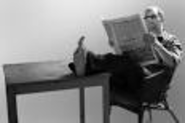 submitted by @InnovationFixer
15
Begin with beginner's mind. Keep that perspective.

submitted by @Renee_Hopkins
16
Ask why, why, why, why and why

submitted by @InnovationFixer
17
The foundation of innovation: Differentiation and Relevance

18
Share ideas early. Accept and integrate feedback.

submitted by @tomspiglanin
19
Observe. That is where innovation begins.

submitted by @OBX_Harvey with a HT to @LoisMarketing
20
View failure as a great learning opportunity.

21
Corporate culture can block any innovation effort
submitted by @ovoinnovation
22
If You Don't Use Innovation, You Lose!

submitted by @greggfraley
23
No one wins embracing entropy and enervation

Design thinking, social drinking, #innobeer and #innolinking !
25
Innovation begins with challenging the status quo